Get Your Free
Book Here
Very Limited Offer – PAY WHAT YOU CAN!*

Yes – What You Can!  
Pay What You Can Details 
November is the month to give thanks! And boy do I have reasons this November!  Especially on November 15th when I celebrate the anniversary of my life changing session with Robert Smith and FasterEFT and later in November when I turn 55!  (Yes I AM celebrating that number!) 
As I think about these and so many other reasons to give thanks, I also look at my past…
I've been there, and I still remember clearly, when the help I needed most was out of my financial reach.
It's a horrible feeling.
As my way of Giving Thanks for the countless blessings I've received these past few years, I'd like to help those who can't afford to spend the $100-$125 an hour that practitioners (including myself) charge – to get the releasing sessions they need.
So, for a limited time, I am inviting you to  "pay what you can" for a 50 minute releasing session.
To take advantage of this:
First:
Using the button below -make your payment
1. Enter the $ amount you wish to pay in the amount box (It won't accept $0)
2. Click update (beneath price/qty)
3. Process payment
Second:
Schedule your session here:
Book now.
Offer expires soon
Session held on Skype/Phone
Feel Free to Share This Offer With Your Friends!

 Frustrated? Feeling Lost? Burnt Out?
Are You Tired of Struggling
– Just to Survive?
Passion, it lies in all of us, sleeping… waiting… and though unwanted… unbidden… it will stir… open its jaws and howl. It speaks to us… guides us… passion rules us all, and we obey. What other choice do we have?" – Joss Whedon, screenwriter and director
W

hat is your passion?  Does it whisper? or HOWL?
 - Or are you at a loss to even identify it?
Think about your life and ask yourself: "Am I living the life I want?" and, if not, then ask  "What has living this way cost me?"
Take a moment and let the answer seep in – but do so gently – because as we realize just what we've let "slip by" in our lives it's easy to be angry, to resent your life, and perhaps even begin to "hate" yourself. (Yeah, that may be your first reaction – but I'm here to tell you,  it doesn't have to be this way!) 
You CAN change your life – starting today!
You must decide-
Are you going to sleepwalk through life or EMBRACE IT FULLY!
Do you want to react to life? or CREATE IT?
Will you let others restrict you? or let your PASSION lead you?
 If you've made the decision to live your life to the fullest and to take the next step toward your dreams and desires – then you've come to the right place! You can benefit from my passion, helping clients release their pain, cast away all of the blocks and limitations,  find their true passion -one that is in perfect alignment with their deepest values – and create the life of their dreams.
Whether you have a specific issue that you need cleared, or are looking for a total life makeover, Code Blue Coaching can help.
There are three ways you can work with Marianne:
1-1 Code Blue Coaching

1-1 Laser Focused Sessions

Group Coaching
Are you looking to create a total life makeover?
The Code Blue Program masterfully weaves Laser Focused Sessions with Traditional Life Coaching to help you achieve the results you desire! Each program is customized to meet the unique and specific needs of the client.
Serious changes are about to happen. Please do not apply unless you are ready to change your life.
For more details on the Code Blue Program, click here
Do you have a specific issue you'd like to resolve? A past trauma to release?
Laser Focused sessions are meant to get to the heart of the issue and release the pain and emotional attachment – allowing you to feel happy and ready to accept success and joy in your life.
The first session is always 2 hours long. Subsequent sessions are  1 or  1.5 hours. Laser Session Packages allow for greater savings!
For more information on Laser Focused Sessions click here
Several times a year Marianne opens up group coaching sessions.
Group coaching revolves around a specific topic. (Prosperity, Law of Attraction, Weight, Grief, Relationships, Stress Relief) and offers both a class component and live coaching.
Classes are available NOW!
For more information please check out our events page here. 
I help you to:
Release the hidden dream killers – that kept you from living a passion filled life

Blast through your blocks and limiting beliefs

Emerge from the darkness – uncover those dreams you have let slip away

Create the vision of your ideal life – while avoiding the 3 common missteps

Hold you accountable to take the necessary action

Celebrate your successes – every step of the way!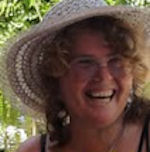 "When it comes to finding and clearing mental blocks, Marianne Strait is a SURGEON!"                                                    – Amy Jo Ellis
If you are looking to change, I will be the "wind beneath your wings" as I help you to SOAR!
Are you ready to release your limitations? to release the fear?  to move forward, confidently, toward your dreams?
If so, I'm ready to help……
*NOTE: This Pay What You Can Offer Applies ONLY to Laser Focused Sessions.
Life coaching programs are excluded.