Feel­ing Frus­trated? Lost? Burnt Out?
Are You Tired of Strug­gling — Just to Survive?
Pas­sion, it lies in all of us, sleep­ing… wait­ing… and though unwanted… unbid­den… it will stir… open its jaws and howl. It speaks to us… guides us… pas­sion rules us all, and we obey. What other choice do we have?" – Joss Whe­don, screen­writer and director
W

hat is your pas­sion?  Does it whis­per? or

HOWL

?
 - Or are you at a loss to even iden­tify it?
Think about your life and ask your­self: "Am I liv­ing the life I want?" and, if not, then ask  "What has liv­ing this way cost me?"
Take a moment and let the answer seep in — but do so gen­tly — because as we real­ize just what we've let "slip by" in our lives it's easy to be angry, to resent your life, and per­haps even begin to "hate" your­self. (Yeah, that may be your first reac­tion — but I'm here to tell you,  it doesn't have to be this way!) 
You CAN change your life — start­ing today!
You must decide– 
Are you going to sleep­walk through life or EMBRACE IT FULLY!
Do you want to react to life? or CREATE IT?
Will you let oth­ers restrict you? or let your PASSION lead you?
 If you've made the deci­sion to live your life to the fullest and to take the next step toward your dreams and desires — then you've come to the right place! You can ben­e­fit from my pas­sion, help­ing clients
release their pain, cast away all of the blocks and lim­i­ta­tions,  find their true pas­sion –one that is in per­fect align­ment with their deep­est val­ues — and cre­ate the life of their dreams.
My 5 Step Emo­tional Mas­tery Pro­gram will take you
from Stuck and Self-Sabotaging
to Pros­per­ous, Moti­vated and Suc­cess­ful!

If you want to get "unstuck", to move with focus, clar­ity and pas­sion toward that bright future, if you are ready to make the shift, click on the link below to sched­ule a free Break­through Strat­egy Ses­sion!


I help you to:
Release the hid­den dream killers — that kept you from liv­ing a pas­sion filled life

Blast through your blocks and lim­it­ing beliefs

Emerge from the dark­ness — uncover those dreams you have let slip away
Cre­ate the vision of your ideal life — while avoid­ing the 3 com­mon mis­steps

Hold you account­able to take the nec­es­sary action


Cel­e­brate your suc­cesses — every step of the way!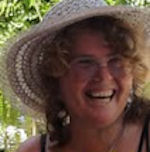 "When it comes to find­ing and clear­ing men­tal blocks, Mar­i­anne Strait is a

SURGEON

!"                                                    — Amy Jo Ellis
If you are look­ing to change, I will be the "wind beneath your wings" as I help you to SOAR!
Are you ready to release your lim­i­ta­tions? to release the fear?  to move for­ward, con­fi­dently, toward your dreams?
If so, I'm ready to help.…..