Are You Stuck?
What if all you need…is a little help?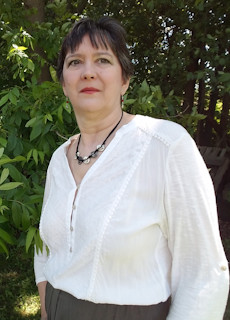 A passionate believer in the power of "jump starts", I help clients obliterate self-doubts, blast through limiting beliefs, get really clear on what they want- and how to get it. 
LIFE COACHING CAN HELP YOU TO:
---
Thank You!
"
My main issue was lack of self worth.
Well,
I was shocked at what just happened
.
I went to Victoria on Friday, on my own – to attend a workshop on Saturday. I had booked a room at the Empress Hotel – known as the hotel for the rich and famous – because I had a substantial discount on the room from the workshop and this was my holiday (haven't had one in about 3 years).
When I got home I realized that I was able to feel as if I totally belonged there! There wasn't one second during my stay that I felt I didn't fit in or that I wasn't good enough to be staying there. WOW – what a wonderful experience!
I used to feel very insignificant and unworthy and self-conscious but this time – nothing like that! How freeing is that! Thank you, thank you, thank you! In love and light, – Jan Matthews
Clarity, Compassion & Dedication
I have been attempting to restart my life after several years of cancer treatment and surgeries. During that time
I went through bankruptcy and foreclosure
and am now trying to find a path to generate income.
As a former graphic designer/writer I have been in stress and physical pain whenever I have thought of using my talents again and have become stuck, frustrated and unable to move forward.
I had ONE session with Marianne and through her precise questions and processes she pinpointed the location of the stressful block and worked through removing it. I felt an immediate release and am so grateful.
I was impressed with her clarity, compassion and dedication to my intent to move forward with hopefulness.
Thank you Marianne, you are amazing! – Judith Orr
Compassionate & Highly Focused
I get flooded with memories in our sessions.
Marianne is able to listen to me and then to find the most important piece
of what we need to focus on and to
gently but clearly direct me to that important memory
.
When going back to old memories and doing any kind of body mind work, I tend to get nauseous which can be extremely distracting and add to my distress. Marianne is able to work with the nauseous feeling and to incorporate this in to the healing work in a very compassionate manner.
Marianne is compassionate and highly focused. I feel comfortable doing extremely deep work with her knowing that I am in highly competent hands in the process.
I have done extensive emotional work in the past and recognize the importance of feeling comfortable and secure when I am working with a practitioner.
Marianne exudes these qualities and is organized and focused to boot. I highly recommend Marianne." – Laura Morrissette, MA, USA
Sign up so you don't miss out on any of our helpful articles: