Are you tired of feeling "stuck"
hopeless and unhappy?

Are you ready for a change?
Grab Your Free Copy
10 Simple Steps to Get Unstuck
Passion. It lies in all of us. Sleeping… waiting… and though unwanted, unbidden, it will stir… open its jaws and howl. It speaks to us… guides us. Passion rules us all.
Without passion, we'd be truly dead. – Joss Whedon
W

hat is your passion?  Does it whisper? or HOWL?
 - Or are you at a loss to even identify it?
Ask yourself: "Am I living the life I want?" and – if not – then ask  "What has living this way cost me?"
Take a moment and let the answer seep in - but do so gently – because as you realize just what you've let "slip by" in your life it's easy to be angry, resentful, and perhaps even to "hate" yourself. (Yeah, that may be your first reaction – but I'm here to tell you,  it doesn't have to be this way!) 
You CAN change your life – starting today!
Are you going to sleepwalk through life or

 

EMBRACE IT FULLY!
Do you want to react to life? or CREATE IT?
Will you let others restrict you? or let your PASSION lead you?
If you've made the decision to live your life to the fullest and to take the next step toward your dreams and desires – then you've come to the right place! You can benefit from my passion, helping clients release their pain, cast away all of the blocks and limitations,  find their true passion -one that is in perfect alignment with their deepest values – and create the life of their dreams.
Whether you have a specific issue that you need cleared, or are looking for a total life makeover, I can help.
There are three ways you can work with Marianne:
1-1 Laser Focused Sessions
Get to the heart of what's keeping you stuck! FasterEFT and other Emotional Releasing Tools!
FasterEFT and MORE!
Do you have a specific issue you'd like to resolve? A past trauma to release?
Laser Focused sessions are meant to get to the heart of the issue and release the pain and emotional attachment – allowing you to feel happy and ready to accept success and joy in your life.
The first session is always 2 hours long. Subsequent sessions are  1 or  1.5 hours.
Laser Session Packages allow for greater savings!
1-1 Coaching Programs
Go beyond releasing to a full transformation FasterEFT, Life Coaching and more!
Exquisite Pairing for You
Are you looking to create a total life makeover?
The Code Blue Program masterfully weaves Laser Focused Sessions with Traditional Life Coaching to help you achieve the results you desire!
Each program is customized to meet the unique and specific needs of the client.
Serious changes are about to happen.
Programs are 6 months or longer. Apply only if you are ready to transform your life.
90 Day Jumpstart
Fast action to get you back on the right track. FasterEFT and so much more!
Unleash the Superhero Within
Designed to get you unstuck and on your way!
90 day intensive 1-1 coaching program to help you release your blocks and design your future. 12 weekly 1-1 sessions with homework.
A combination of emotional releasing (incl. FasterEFT), and traditional life coaching to jumpstart your life.
Perfect for you if you need change, but aren't yet ready to commit to a long term coaching program.GET DETAILS HERE
Release the hidden dream killers – that kept you from living a passion filled life

Blast through your blocks and limiting beliefs

Emerge from the darkness - uncover those dreams you have let slip away

Create the vision of your ideal life – while avoiding the 3 common missteps

Take action

Celebrate your successes – every step of the way!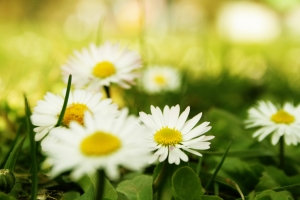 Some Words From Clients
"When it comes to finding & clearing mental blocks, Marianne Strait is a SURGEON!" 
I wanted to tell you how grateful I am to have you as a practitioner, my life has changed because of our sessions.You have gotten to the heart of many issues, yesterday's session released me from the addiction of smoking, something I had no control of. The more I fought it the worst it got, but going into my mind with all the wonderful and creative techniques you used helped me to release the real cause for the sensations.Marianne you are the best and I am so grateful that you are my coach, you really care and you know how to make life long changes.Thank you for getting me back on track. Sherri
"Work­ing with Mar­i­anne really cleaned out a lot of my emo­tional garbage. UsingFasterEFT with Matrix and other meth­ods, many of my neg­a­tive emo­tions and thoughts dis­solved and were replaced with pos­i­tive ones. Mar­i­anne is focused, lis­tens, is com­pas­sion­ate and gets results fast! Thank you for help­ing me restart my life!" 
"Thank you Marianne for your insightful and intuitive and skillful work with me.   We touched some very deep feelings in our sessions – I just never thought there could be that much remaining "stuff" from my childhood still affecting my life…that's what I get for thinking! I now feel open and more ready to receive and/or create a life that supports me physically, mentally, emotionally, and spiritually." 
"I have been attempting to restart my life after several years of cancer treatment and surgeries. During that time I went through bankruptcy and foreclosure and am now trying to find a path to generate income. As a former graphic designer/writer I have been in stress and physical pain whenever I have thought of using my talents again and have become stuck, frustrated and unable to move forward. Marianne, through her precise questions and processes, pinpointed the location of the stressful block and worked through removing it. I felt an immediate release and am so grateful. I was impressed with her clarity, compassion and dedication to my intent to move forward with hopefulness. Thank you Marianne, you are amazing!"